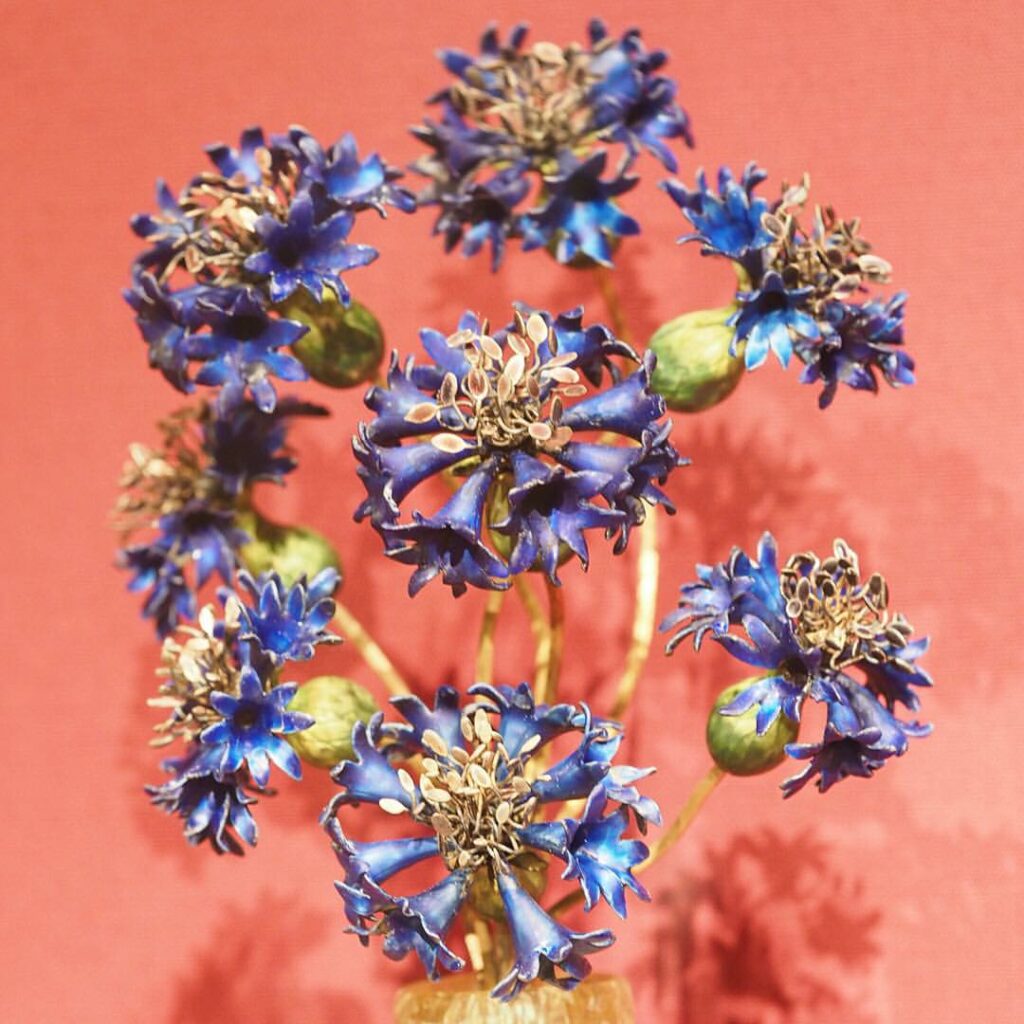 Faberge is synonymous with the amazingly intricate Easter eggs created for the czar and his family from the late 1800s until 1917, when the Revolution ended that relationship. But the craftsmanship is equally impressive with the amazing flowers currently on a rotating display at the Met. Though less famous than some of the other objects I was especially enchanted by the imperial cornflowers. It is believed these flowers belonged to Tsarina Alexandra Feodorovna, wife of the czar.
According to the Met's catalog, these flowers were made around the turn of the century in Saint Petersburg. They are made of gold, silver, enamel and iridized glass- the glass is sprayed with metal, which makes it iridescent. 
I am always looking for blue flowers for my garden, and was attracted to these blooms, amazed at their delicate beauty and somewhat jealous they were in such perfect condition without any wilting or insect pests. Of course, photography presented its own challenge in the form of a glass display case and myriad reflections. I angled my camera to the glass and caught these flowers at the peak of their metallic bloom, complete with a hint of surreal red shadows. Now if only the flowers in my garden looked this good!