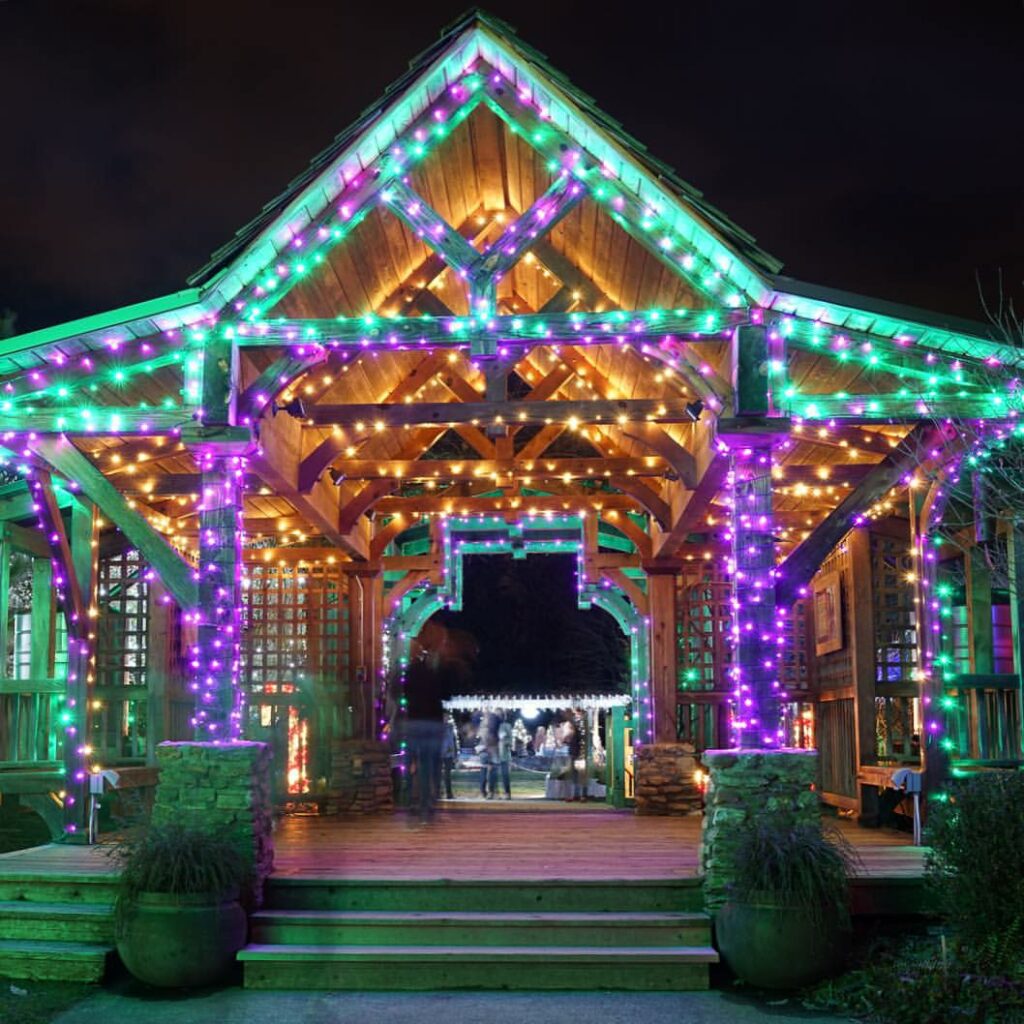 For the second year, the North Carolina Arboretum in Asheville has a special display called Winter Lights. Jerry Stripling, the former designer and manager for holiday decorations at Walt Disney World, retired and brought his magic here.
Powered by a mile of extension cords, the energy efficient display of over 200,000 LED lights forms quilts, arches, and waterfalls of light. The entire three acres only takes as much energy each night as an average home, but there is nothing average about them! The whole garden flashed and sparkled.
For this photo I put my camera on a tripod and shot for just over 3 seconds. The long exposure let the colors saturate the surroundings, capturing the glow. There is also a blur of people walking through the covered shed of the Heritage Garden, like ghosts from the past this garden celebrates. Not visible in the photo is the temperature- in the 60s at night! The incredible summery warmth combined with the almost full moon gave these lights an extra magic, serving to highlight the amazing beauty I have always discovered exploring gardens by night.