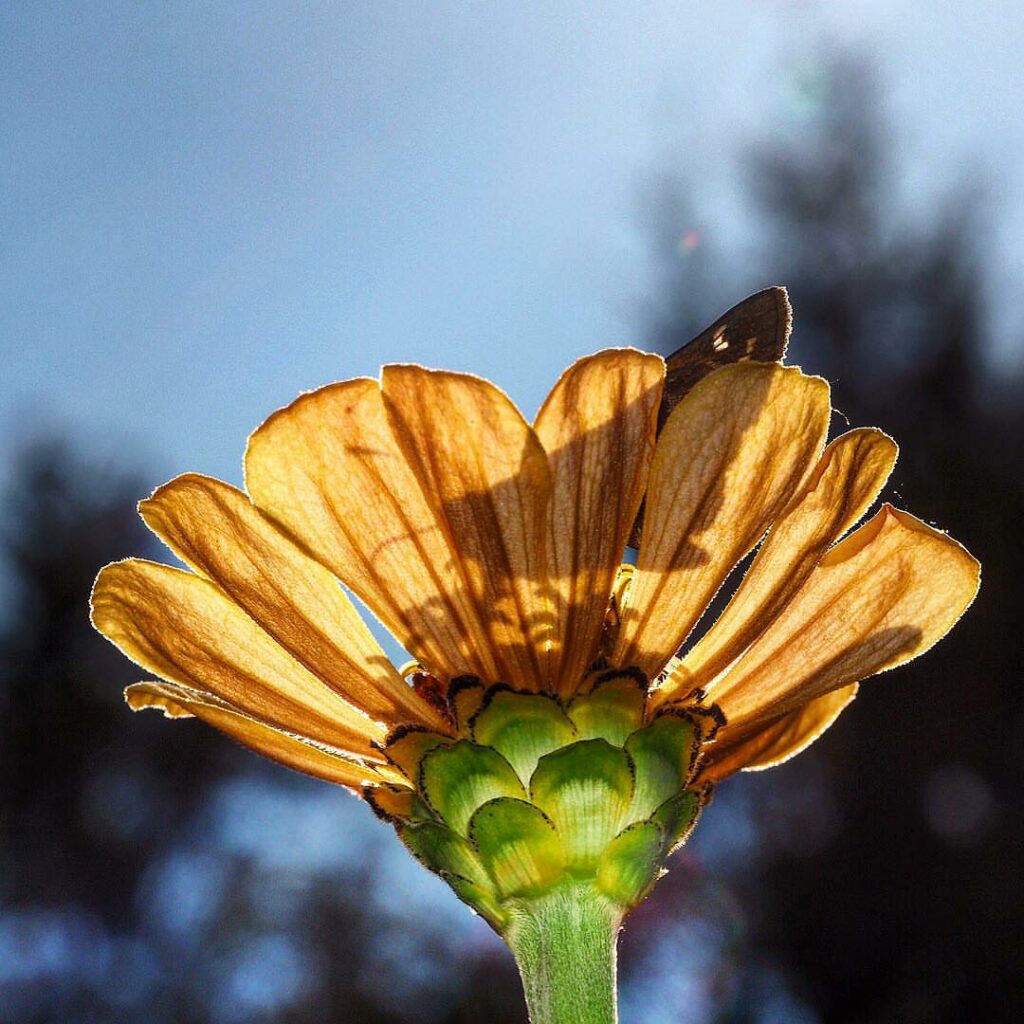 This late flowering zinnia looks a bit like a blooming sun. The butterfly was sipping nectar and I positioned my camera to capture just a tiny bit of the wing with the rest just a silhouette formed by its shadow. 
Zinnia flowers are known to attract butterflies and birds. They come in an amazing range of colors and sizes and extend the growing season of wildlife gardens. They bloom here from early summer until the first frost. 
With this photo I was exploring the pattern of light and shadow. I wanted to show a small part of the butterfly with the rest just a hint through the flower. At times we see more clearly what we don't actually see at all.